Last weekend I was making desserts for yet another theme birthday. The birthday girl Agata loves puppies and has a maltese puppy herself, so for her birthday, she wished for some maltese themed birthday desserts on her table.
As always, I googled the idea and found many maltese shaped cakes. I actually really dislike the whole cake being cut into a doggy shape, so I decided to put a little edible cake pop maltese on top of the actual, but just as cute girly cake. And hey, I think it turned out really well.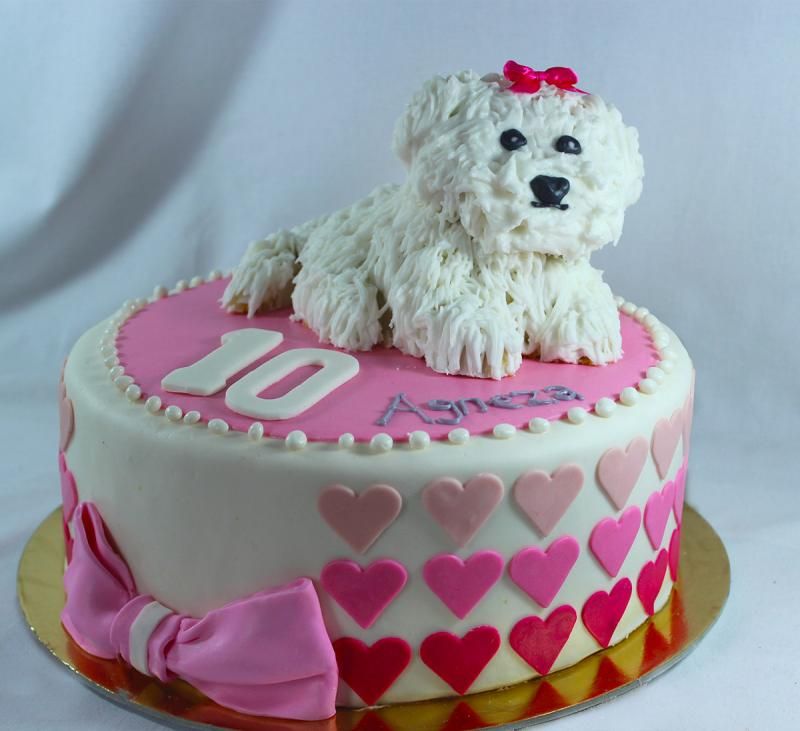 Since the puppy on the top was supposed to be rather big in size, I decided to use the cake pop technique to make its body. I baked an extra cake layer, mixed it up with a few spoons of frosting, just so much that it sticks the cake crumbs together, but not so much that it turns out too moist.
After shaping the puppy, I covered it with the first layer of
royal icin
g, and when that dried up, I made its hair with the piping tip for making the grass.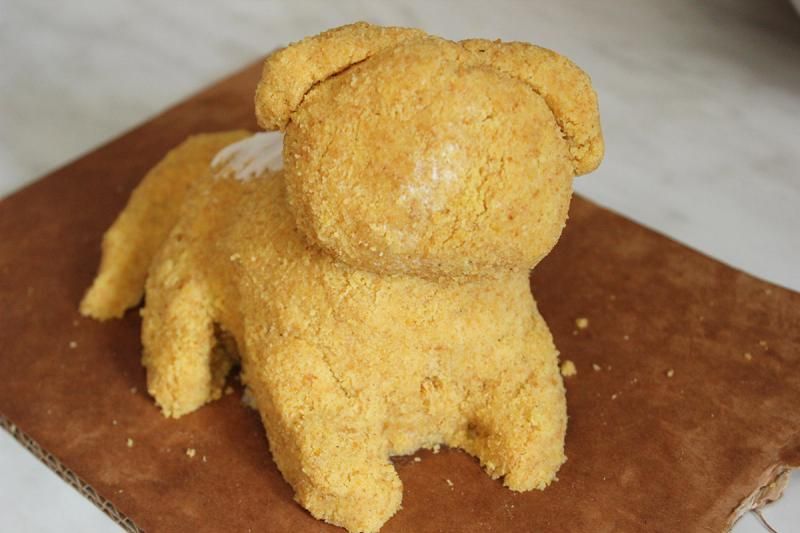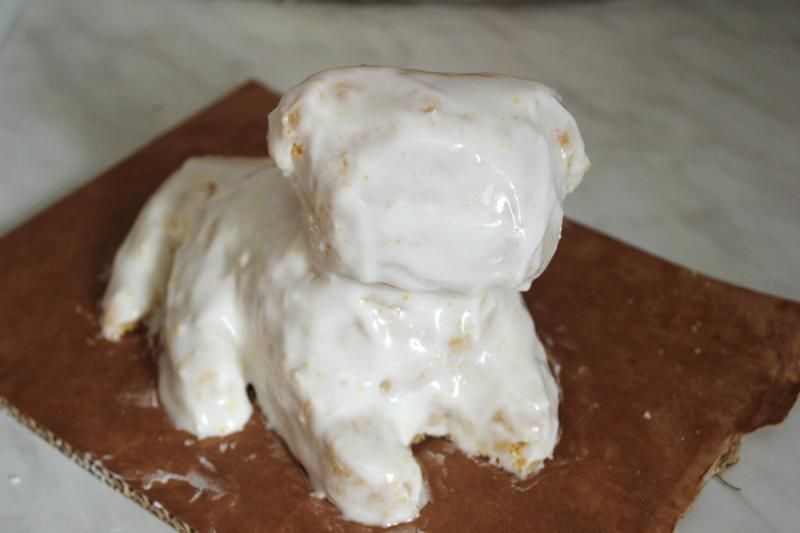 This puppy took a while to dry up, about 15h, but in this way it turned out much more solid and easier to handle and cross over onto a cake.
I used the grass piping tip for decorating the royal icing cookies and cupcakes too.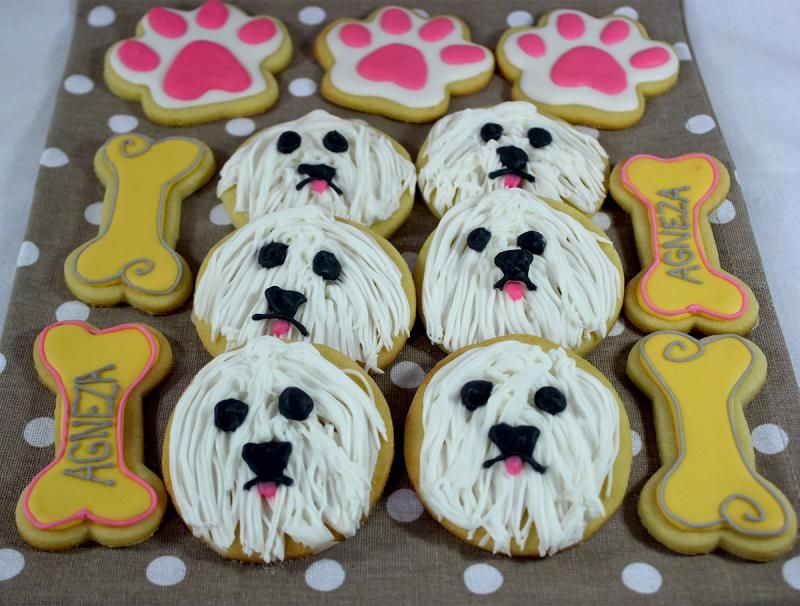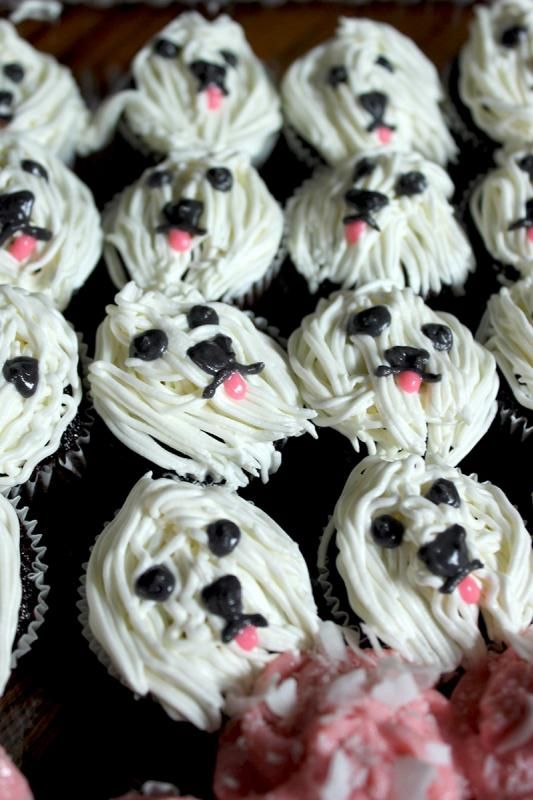 Cupcakes were decorated with the frosting I usually use for Bijela pita cake, and it can be found amongst my favorite
frosting and decoration recipes
.
Besides the desserts, I also did some decorations for this birthday.. and I must admit I really started loving the decoration crafts for the theme parties I work on.