Do I even have to mention that my family is gastronomically pretty unadventurous?! My spice shelve freaks them out, my mom supervises my cooking whenever she sees me using something she has never heard of before.
But this time, I was home alone.. And need I say that the chicken, which was supposed to be just regularly fried, got a completely new outfit - the indian one.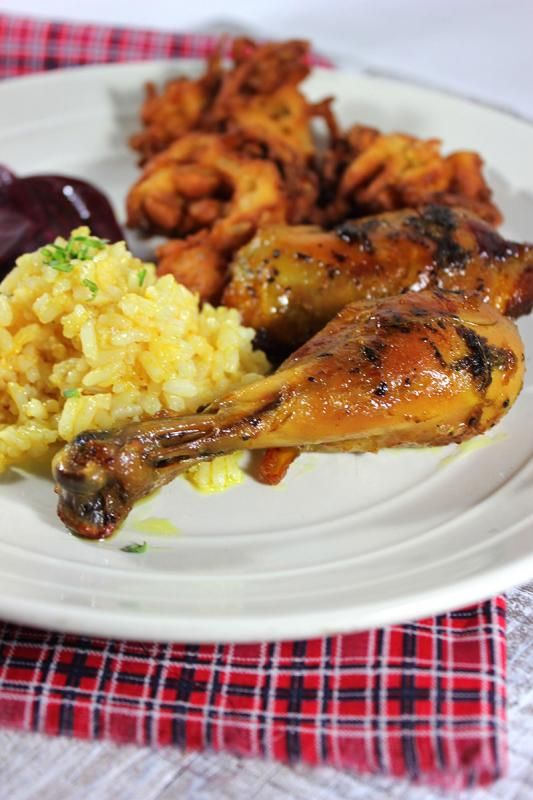 I planted coriander in my garden a few weeks ago and due to so many rainy+sunny periods, it grew tall strong and proud.. so I assumed it is time to put this kid in the game.
As a side, I decided to make something I tried out for the very first time this year on the StreetFood Festival in Zagreb, and it won me over. Then, they were served alongside samosas and curry rice on the Indian stand.. and truth be told, with a disappointed with the other international stands, this was a hit!
It is actually a pretty simple idea - onion fritters. Still, the dough for this snack is made of gram flour, which is a bit grainy, so with the addition of spice, it makes one pretty tasty wrapping around the thinly sliced onion stripes.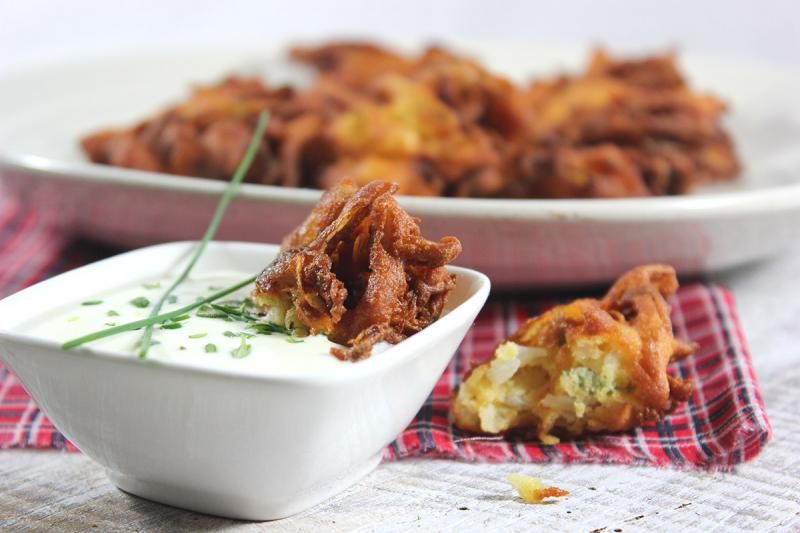 (about) 200 g gram flour
2 big onions
a handful of fresh coriander
milk (or water) as needed
1 tbs lemon juice
salt, pepper
spices (coriander, cumin, chilly, turmeric, curry...)
Slice the onion on thin stripes (I used a kitchen mandolin - which makes it easy to slice on the right tickness), but don`t put any salt on it, because you don`t want it to start leaking.
In a bowl, mix the flour with a handful of coriander, lemon juice, salt, pepper and spices. Start adding either milk or water (your choice) to the dough, just to make it runny, but still ticker than the classic pancake batter.
When you reach the right consistency, add in the onion stripes and mix well, so that all the onion pieces get covered with batter.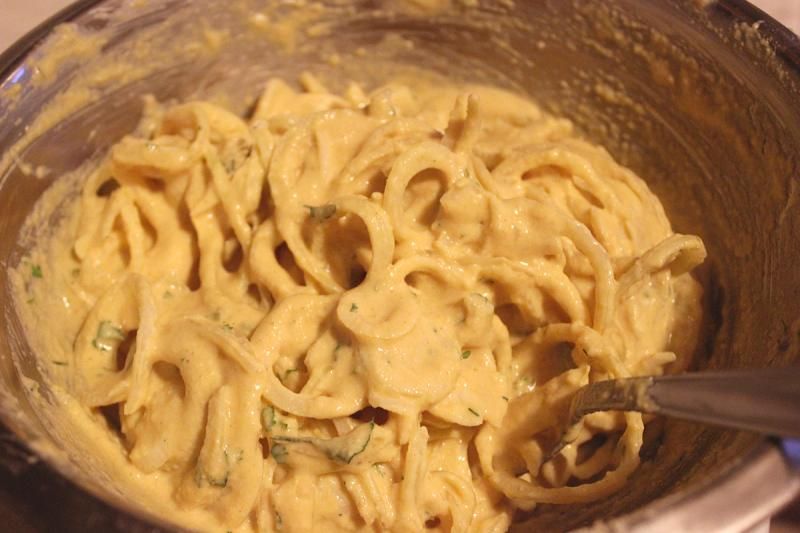 In a frying pan, add so much oil that it reaches the half of the onion bunches you will be putting in for frying. Grab the bunches with a hand and release them in the hot, sizzling oil, frying them until golden and all crispy.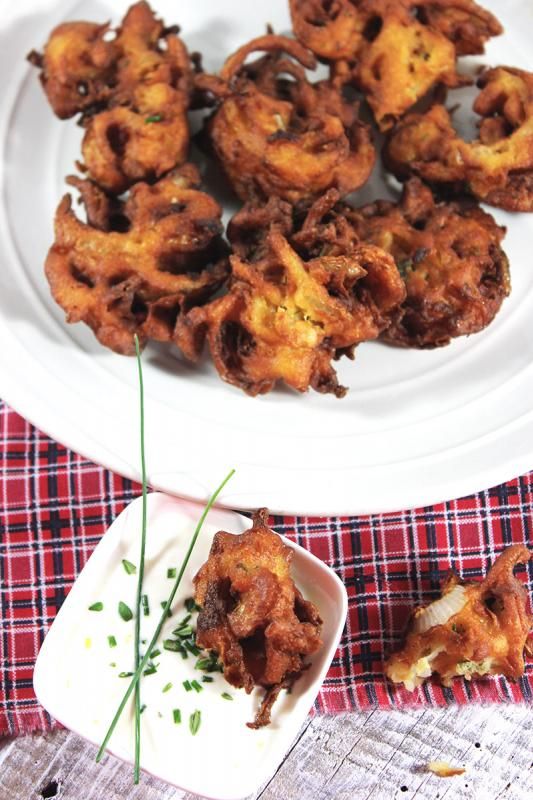 Place the friend onion fritters on a paper napkin to soak up the excess oil.
Serve them warm, with a cold yogurt sauce made of yogurt, olive oil, lemon, chives and spices of your own choice.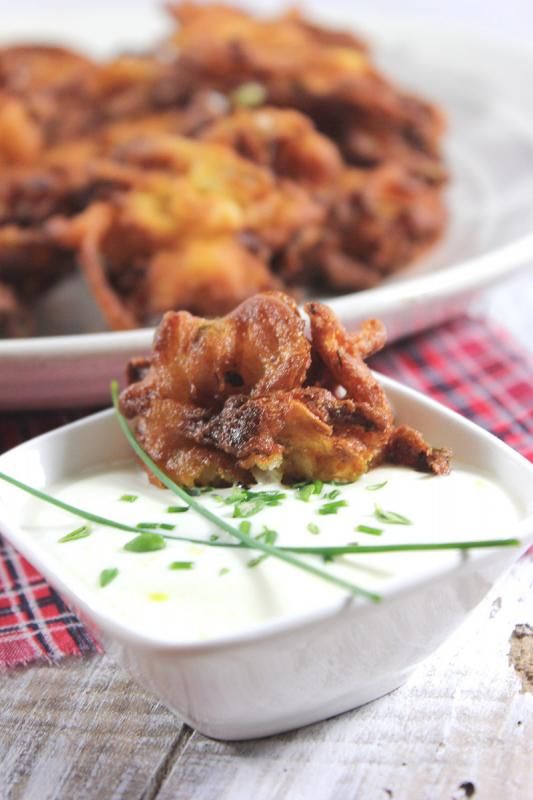 I served the onion bhajis with some curry rice and the chicken drumsticks, which were marinated in olive oil and the same spices I used within the Onion Bhajis. I baked the chicken in the oven for about 40min.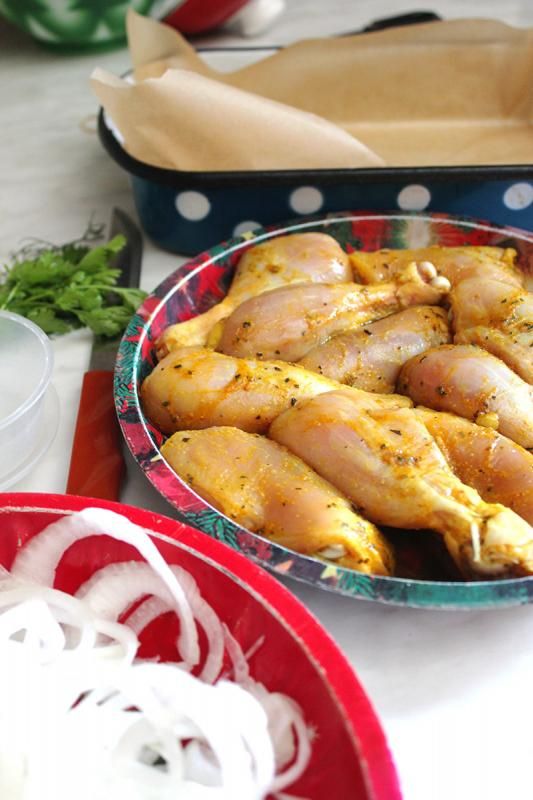 So, here it is, finally an actual meal on my blog :)